We work in the continuous improvement and evolution of our fruits to reach the maximum quality in our environmentally sustainable orchards, investigating and innovating new varieties, techniques and processes.
2016
---
New fruit varieties and formats for emerging consumer trends (Trendy Fruit)
Summon: Retos
From 01/08/2016 to 31/12/2019
Grant: Co-funding
Leader: ORCHARD FRUIT Co. S.L.
Members: FUNDACIÓN PARQUE CIENTÍFICO TECNOLÓGICO AULA DEI
Dotation: 541.189,64 €



Convocatoria Retos - Colaboración del Programa Estatal de Investigación, Desarrollo e Innovación Orientada a los Retos de la Sociedad, en el marco del Plan Estatal de Investigación Científica y Técnica y de Innovación 2013-2016.
Promover el desarrollo tecnológico, la innovación y una investigación de calidad
---
Reference: RTC-2016-4838-2
2014
---
Sustainable intensification and new strategies for physiopathies and pathologies control in cherry trees growing.
Summon: Project IBEROEKA
Grant: No funds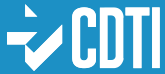 ---
Reference: EXP 00073753/IBE-20140003
2013
---
Technological innovations to improve competitiveness in high quality cherry processing
Summon: CDTI Innovation Line
Grant: Co-funding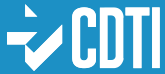 ---
Reference: EXP 00065342/IDI-20130785
2012
---
High quality cherries for Asian and South African markets (Exportcherry)
Summon: INNPACTO 2012
Grant: Co-funding

---
Reference: IPT-2012-1224-060000
2010
---
Integral quality improvement of stone fruit: from the field to the products of tomorrow
Summon: INNPACTO subprogramme
Grant: Co-funding

---
Reference: IPT-060000-2010-0017
2007
---
Eureka Project. Development of new technologies in high quality cherry and pear
Summon: EUREKA Project
Grant: Co-funding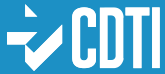 ---
Reference: EXP 00008592/IDI-20070864